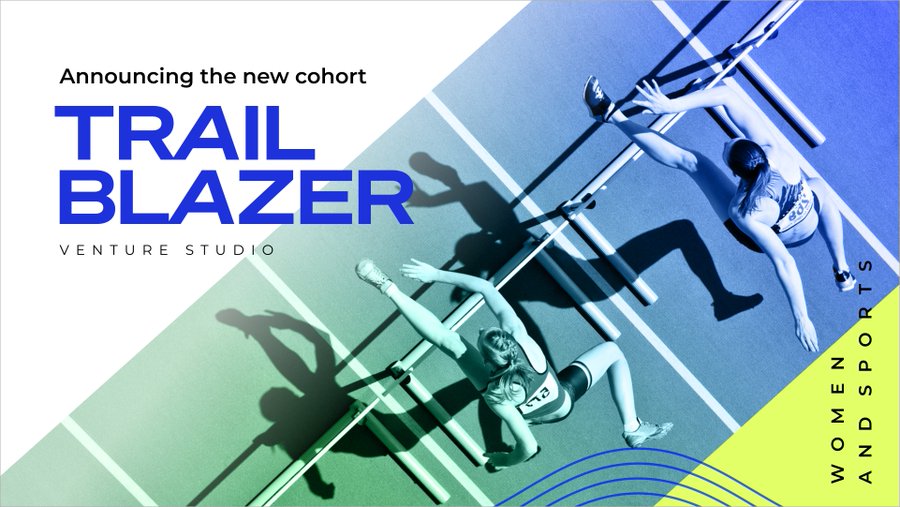 IDA SPORTS PROUDLY JOINS THE TRAILBLAZER VENTURE STUDIO IN PARTNERSHIP WITH BILLIE JEAN KING ENTERPRISES, ELYSIAN PARK, THE DODGERS, AND R/GA VENTURES
Ida Sports is thrilled to share that we have been selected to join Trailblazer Venture Studio's first ever cohort of Trailblazers! Presented in partnership with Billie Jean King Studios, Elysian Park, The Dodgers, and R/GA Ventures, it is the world's first studio focused exclusively on women and sports.
We are honored to be joining the program alongside curastory, The Gist, Togethxr, Her Galazy, Fortë, League One Volleyball, Sportsbox AI, and Elysian Park Planning. 
>> Official Release <<  
📣 Announcing our first Trailblazers! 📣 Congratulations to @sportsboxai @togethxr @hergalaxygg @curastory @thegistusa @idasportsco @GoForteFit, League One Volleyball, and Elysian Park Planning. Read more about these companies here: https://t.co/PGrmtydx5R

— Trailblazer Venture Studio (@trailblazer_vs) September 7, 2022
Thank you to @TheAthletic for covering how our one of our incredible founders, @BillieJeanKing, continues to change the game for women through the Trailblazer Venture Studio. https://t.co/4exrM8ZWd9

— Trailblazer Venture Studio (@trailblazer_vs) September 7, 2022