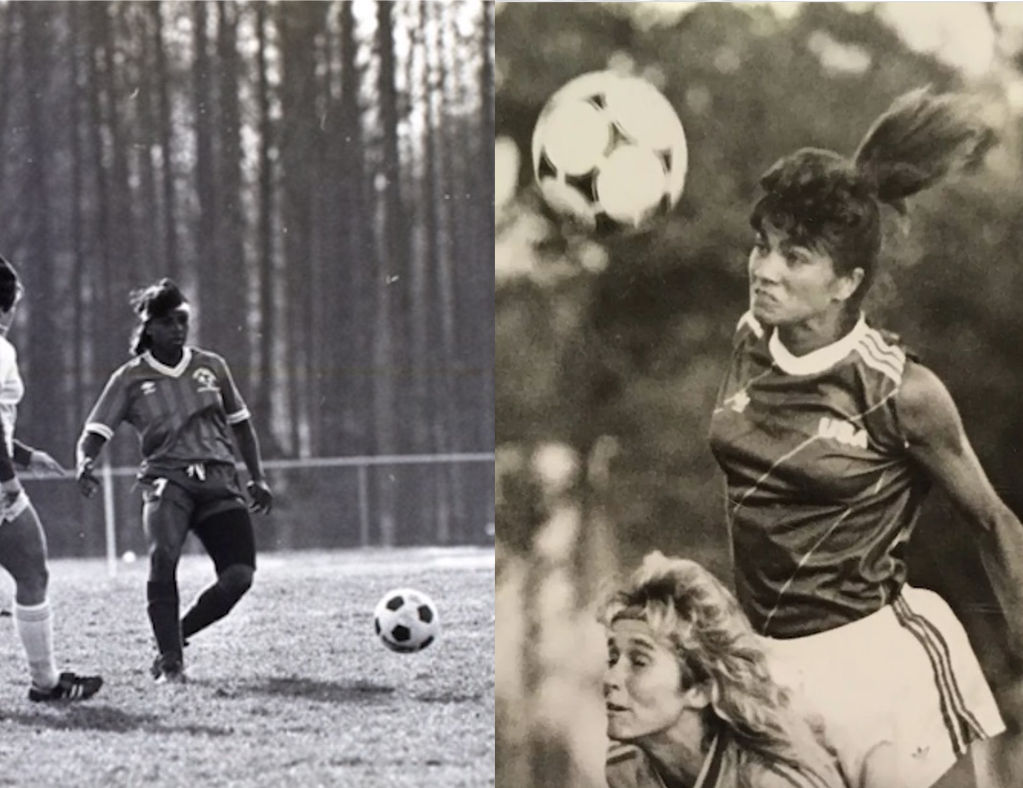 Women's History Month: 5 Inspiring Female Athletes Throughout History
Women's History Month is back again, and to celebrate, we're highlighting some of the best female sports players of all time. Here's who we're celebrating this March and always (in no particular order)...
1. Billie Jean King
The women's tennis champion and advocate for LGBTQI rights, no list would be complete without the absolute legend that is Billie Jean King! In addition to winning Bobby Riggs in the 1973 "Battle of the Sexes" match (which has since been turned into a movie starring Emma Stone and Steve Carrell), King has spent decades advocating for women and girls in sport via the Women's Sports Foundation. Oh and if you're wondering how many Grand Slam titles did Billie Jean King win? That'd be a cool 39.  
2. Kerry Davis
As Great British womens football gains more notoriety thanks to the England Lionesses, it's important to remember those who paved the way for GB women's football and girls throughout the UK. While Kerry Davis wasn't the first Black woman football player in the UK, she was the first Black woman to play for the Lionesses and was their record goalscorer until Kelly Smith took the top spot in 2010. Over her 16-year career, Davis collected 82 caps and played in England's first Women's World Cup in 1995. She recently sat down with Nikita Paris to discuss their shared experience as Black women representing England - check it out here.
3. Kim Crabbe and Sandi Gordon
Yes, yes... we know we said 5 athletes but these next two both deserve a shout! In 1986, Kim Crabbe became the first Black woman to be called into a USWNT camp and in 1987, Sandi Gordon became the first Black woman to earn an official cap with the national team. While these two players remain relatively unknown to wider audiences, their impact was felt through generations to come and opened the door for future legends like Brianna Scurry and Crystal Dunn. 
4. Sheryl Swoopes 
It's hard to believe that the Women's National Basketball Association (WNBA) has only been around since 1996! And who was the first WNBA player? Sheryl Swoopes. Her legendary status stems far beyond a simple signature though. She's won three Olympic gold medals, an NCAA championship, a WNBA championship, and was inducted into the Naismith Memorial Basketball Hall of Fame. Even more epic? She took on the pressure of representing the league and women's basketball players to a wider market and ultimately set the league up for the growth and success it's experiencing today!
5. Bridgette Starr 
Two decades ago, Bridgette Starr became the first Aboriginal women's football player to represent Australia at the 1999 Women's World Cup final and then again at the 2000 Olympics. She gathered 53 caps for the Matildas and has since been inducted into the Aboriginal and Islander Sports Hall of Fame. She remains one of just six players with First Nations heritage to have played for the Matildas internationally. 
This list really could go on and on when it comes to highlighting the pioneers that have and continue to push boundaries of what's possible and expected. Stay inspired, friends!