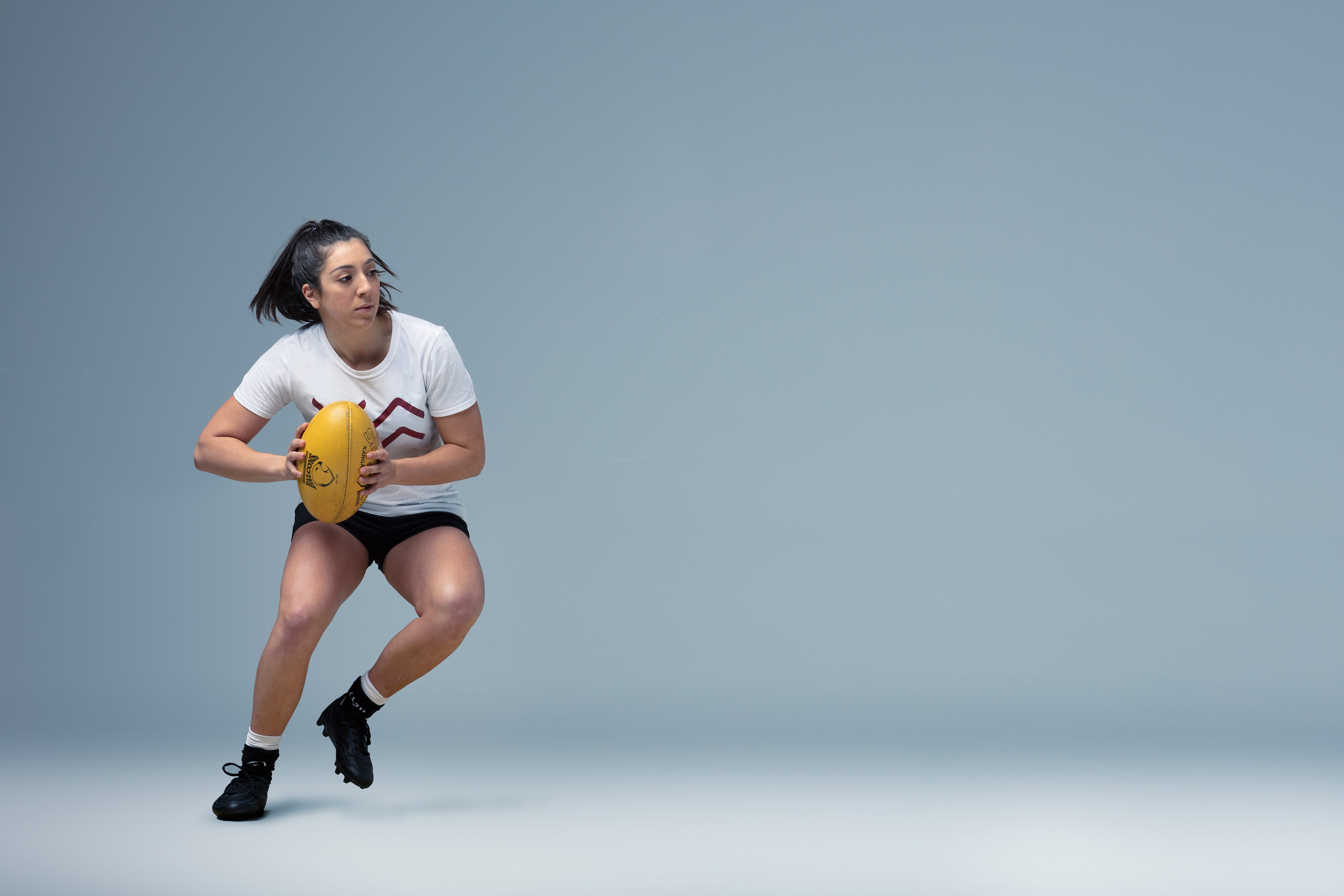 How women's AFLW boots impact your performance on the pitch
Women's AFLW in Australia
Since the creation of Aussie Rules football in the mid-19th century, women have been playing the game and taking part in local competitions. Despite this, it's taken over 150 years (!!) to develop the professional female league. The AFLW was officially launched in 2017 and has been growing ever since.
"The boots are amazing - they feel like the comfy pair of trainers you put on at the end of a session"

 Bec Goring, Geelong AFLW Vice-Captain
After the AFL commissioned a review of women's football in Australia in 2010, a report was released that recommended the development of a professional national women's competition. This was initially slated to begin in 2020 but increasing support for the idea in the meantime brought the start date forward to 2017.
Women's AFL boots
With the professional women's football league being so young, it's not surprising that the choice of women's AFLW boots is so restricted. In fact, the vast majority of female players wear boots designed for men's feet. Here at Ida we didn't think that was good enough. We spoke with the best AFLW players and got their feedback on what they were lacking from their boots, and the same problems kept cropping up.
"These boots are made for performance... I'm right behind Ida's mission to help female athletes feel comfortable in their shoes"

Erica Fowler, Collingwood
Our boots are designed for female AFLW players to be able to play their best game on the pitch.
Here's how wearing women's boots supports your performance:
1. More even spread of pressure
The football boot studs in IDA boots are aligned to spread your weight across the boot and spread the pressure on your foot more evenly. Not only is this more comfortable for your feet throughout a full game, you are also less likely to encounter foot, leg, and knee injuries. 
2. Traction and stability
Women's AFLW boots are designed to give you maximum stability and traction when tackling even when you swerve hard. As the boots are a better fit around your feet, you aren't wasting energy overcompensating for boots that don't quite fit the shape of your feet.  
3. Speed
As you run so much playing AFL, the boots are designed with a narrow heel cup and wide toe box. This means your feet won't be moving inside your boot and you have more boot hitting the ground by your toes giving you better traction when running. 
4. Midfoot support
The higher arch in women's AFLW boots supports your feet for the duration of a match and puts less weight on other pressure points in your feet. 
5. Touch
Ida's women's boots are made with sustainably-sourced kangaroo leather. It's durable, lightweight, flexible, strong and moulds to your foot for an enhanced performance and more control on the ball. 
Don't take our word for it though
Check out what some of Australia's top AFL players think about wearing Ida boots.
"I loved them, they were so comfortable I forgot I was wearing new boots!"

  Belle Dawes, Brisbane Lions