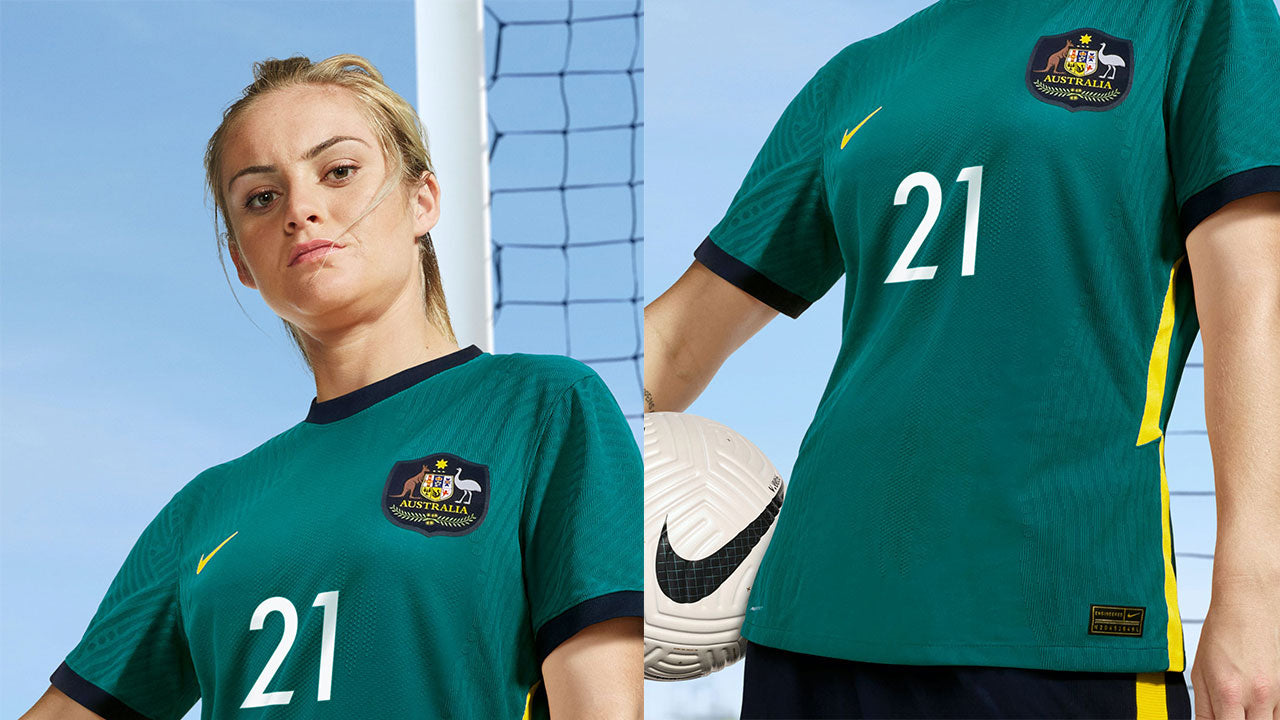 Why the Matildas away jersey debacle was no surprise.
One of the great perks of being the co-founder of a women's specific football boot company is when something women's specific happens in sport— lots of people will tell you about it.
I was cooking dinner the other night when a friend shared this story about the fact that Nike have released a new Matildas home and away kit… but the away jersey won't be available in women's sizes until 2022.
It's sad, but wholly unsurprising.
What kind of message does this send?
That women's sizes, women's bodies clearly come second. It's straight up sexism. It's bullshit. And we're sick of it.
We spent two years developing a female specific football boot which we released in February of this year (just in time for a global pandemic, hooray!). Along the way, we've had plenty of people tell us that Nike (or Adidas, or Puma, or Asics) will come along quick smart and crush us.
The fact is, the more we have dug into this problem, the more we have realised that this is an industry that does not care about women. This fiasco is just the latest example.
Whether it's a group of courageous women suing the company for a toxic sexist workplace culture, or a courageous woman sharing her views about how Nike slashed her contract for being pregnant, this is a company that has proven time and again it is unconcerned with how it treats its female athletes.
Women products are considered 'niche'
When we first began researching women's football boots (or lack thereof) we discovered that this was such an open secret within the industry that they actually had a phrase for it… these companies take men's boots and "shrink it and pink it."
We discovered clinicians frustrated by the fact that these companies continually don't create products based on what women need because they are considered 'niche'.
This is a problem from the grassroots level of the game, where girls are told to use rubbish pitches, all the way up to the global governing bodies that refuse to give female athletes the conditions they deserve to play at their best.
So when another story breaks that shows that women are an afterthought for these giant companies, should we really be surprised?
We now have had over 40 female footballers at the highest level tell us that the women's football boot we produced is the most comfortable thing they have ever tried in their playing career.
How can we compete?
How is it possible that we at Ida Sports can even compete with these global behemoths… with squillions of dollars and the best and greatest research facilities anywhere in the world?
We shouldn't be able to, but we can because we care.
Our boot is the result of a committed team of largely volunteer podiatrists, physios, and footwear designers who believe in our vision to create a different kind of company.
A company that actually believes in the power of women's sport. A company that actually believes in our female athletes. A company that knows the blood, sweat and tears these athletes put in to perform at their best, often whilst juggling different work and family commitments.
We believe in you, and we promise you will never be an afterthought to us.
You deserve better.