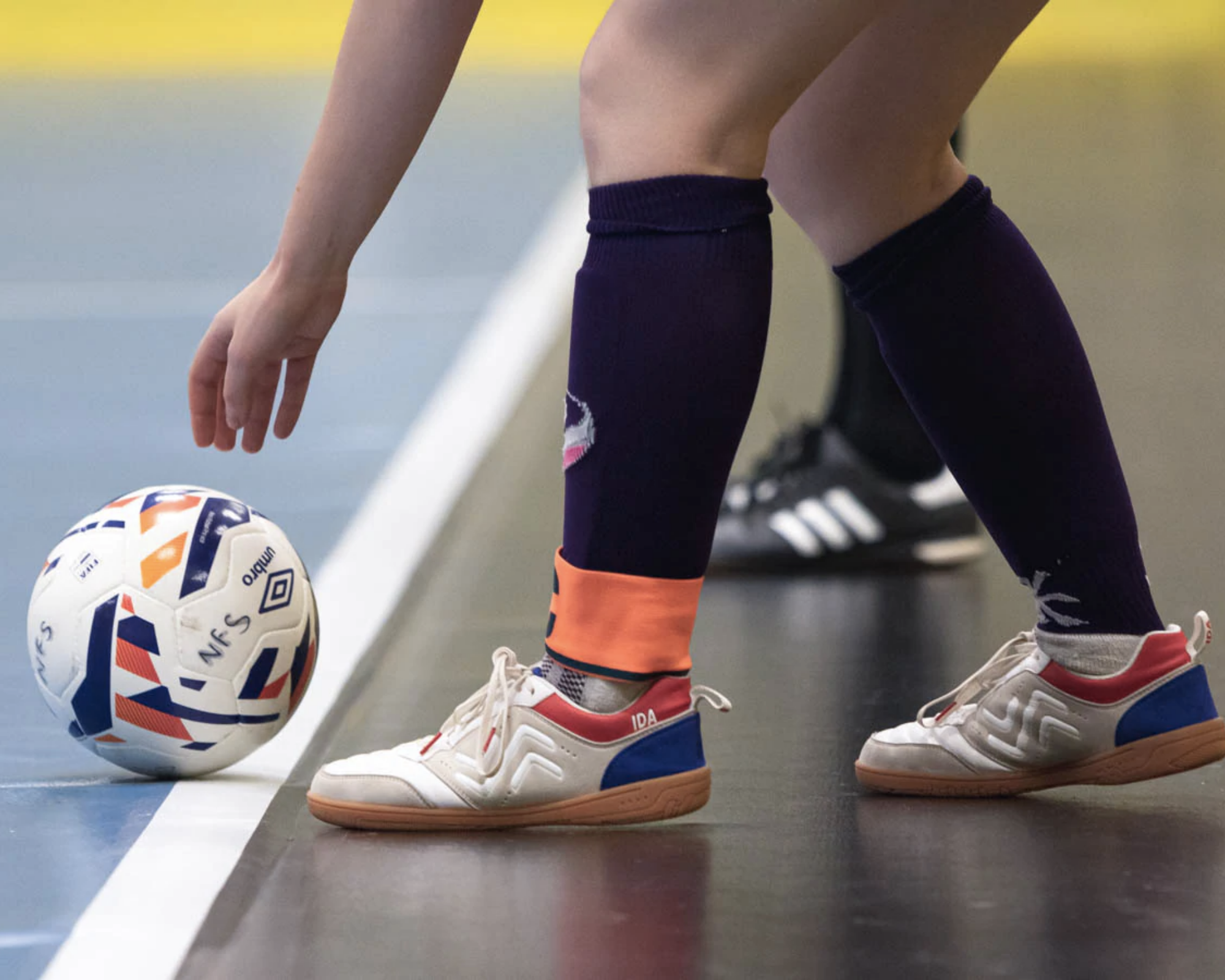 What Football Boots Do I Need for Different Surfaces?
Weather can have a huge impact on field conditions and technology is ever-changing within synthetic turf fields. It's important to consider the types of fields you will be playing on and wearing the footwear that will optimize your performance and prevent injury!
Firm Ground → Think grass. Women's firm ground football boots typically have permanently attached plastic studs that work well on a classic grass field as well as on artificial grass.
Soft Ground → Think mud. Women's soft ground football boots have longer studs that can often be screwed on and off individually. Some youth leagues do not allow metal studs, so be sure to check with them before buying! 
Artificial Grass → Think little black rubber pellets. If you are playing inside or outside on a surface with slightly longer fake grass, you can wear women's indoor soccer shoes, firm ground football boots or astro-turf football boots. 
Artificial Turf → Think thin carpet. These fields are often indoors, though occasionally you may find this thinner turf on older football or field hockey fields. Women's astro turf boots will have a high number of short studs. Alternatively, a women's indoor soccer shoe with no studs can also do the trick.
Indoor →

 
Think basketball court. If you play women's futsal or women's indoor soccer a hard court, you will want to avoid studs and go with an indoor soccer shoe that has traction similar to a tennis shoe or sneaker. The benefit of an indoor soccer shoe over a pair of running shoes is that they are more form-fitting to your foot for better ball control.
View our Women's Indoor Soccer Shoes and Outdoor Women's Football Boot Styles