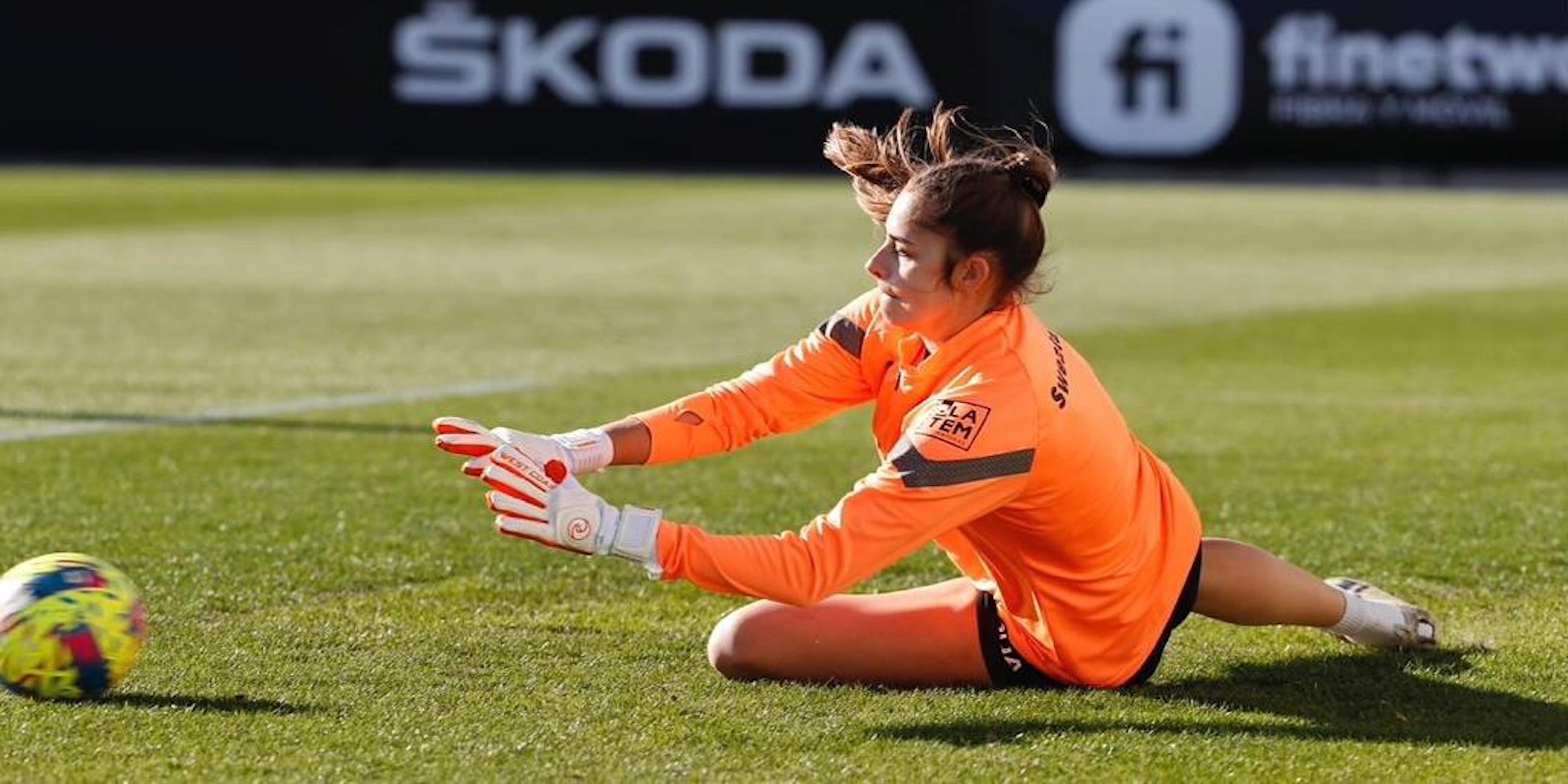 Goalkeeping is one of the most mentally intense positions on the pitch. Often undervalued, this specialist position group gets all the heat when a goal goes in and rarely receives the praise they deserve. After conceding a goal, it can be difficult to get back to a good head space and continue helping your team get the win. Here are some tips from elite goalkeepers on how they handle the stress.
COSETTE MORCHE - VALENCIA FC (LIGA F)
"I find that being a goalkeeper can be a lonely position that requires confidence and mental toughness. It's very important for me to be focused on the present moment, not the past mistakes made during a game. My goal on the field is to be a leader and to always generate a positive attitude for myself and my team."
HAILEE FISCHER - SIOUX FALLS (WPSL, USA)
"One way I stay in the game after getting scored on is having a check-in routine. I take a deep breath, adjust the strap of my gloves, find a piece of grass to stare at, and then take a deep breath in and out. After my check-in, I tell myself an 'I am' statement: 
"I am strong! I am loved!" 
Another thing that helps me a lot is to just focus on one little thing, like my communication. If I focus on communicating well I can move forward and stay in the present instead of worrying about what happened in the past! Then, I am ready to go for the kick-off again." 
MAGGIE SMITHER -  IDROTTSFÖRENINGEN BROMMAPOJKARNA DAMLAG (DAMALLSVENSKAN, SWEDEN)
"I flip how I view getting scored on and take my ego out of it. I look at getting scored on as a new piece to my game. I know if I get scored on in a season, I am not getting scored on that way twice. I've taken that chance away from my opponent because I won't make the same mistake twice. 
I fell in love with film, evolving my game, and the challenge of flipping the narrative on what it means to get scored on. Because if you look at it from the perspective you are benefiting you are able to move past it in the moment that much quicker." 
TATIANA SAUNDERS - DURHAM WFC (WSL 2, UK)
"A goalkeeper is only as good as their next save, meaning don't celebrate too much if you make a brilliant save and don't dwell on a mistake. Keep moving forward. Also, it is not adversity which defines us but how we overcome it." 
CAITLIN ROBBA - LOUGHBOROUGH (NATIONAL FUTSAL SERIES, UK)
"After a goal, you have to make sure to lift the spirits of your team and keep your head up. You may have conceded a goal, but it's still 0-0 for you!" 
SHOP KEEPER FAVORITES
If you're an outdoor keeper or know a goalie looking to get to the next level, shop the IDA Classica, a favorite of elite goalies around the world to blocking shots with confidence. 
If you're more of a street soccer or futsal keeper, checkout the IDA Spirit, our grippiest and most comfortable indoor option. 
Big thanks to all our Brand Ambassadors that contributed to this blog. Goalkeeper union at its finest!