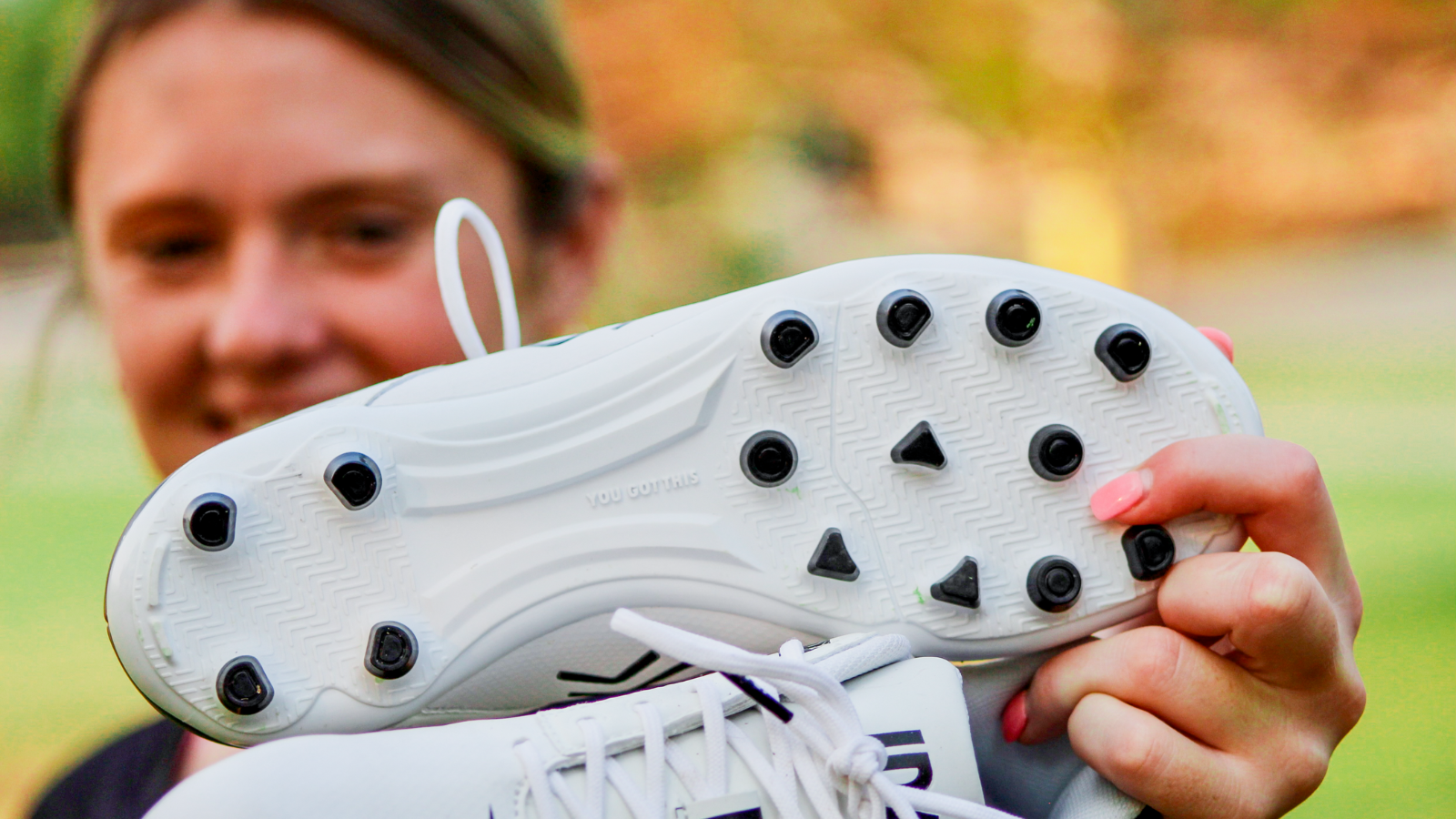 How to find the best football boots for your kids and teens: A Shopping Guide for Parents
Finding the best football boots for teenagers is something most parents of budding football stars all battle with, especially ahead of a new school year or sports season.
The best football boots can help your teens reduce the risk of aches, pains, blisters and injury. But knowing what to look for and how to find the right shoes that'll take your child's on-pitch performance from zero to hero can be confusing if you don't know what you're looking for. So, let's break it down:
INDOOR VS OUTDOOR
The surface your children play football on will ultimately determine what kind of cleats they need, which makes this the perfect place to start.
Indoor football shoes have a flat sole and look a little bit like traditional sneakers, but with some football-specific differences like suede uppers to help with ball grip and a specialized non-slip sole designed specifically for indoor football and indoor futsal surfaces.
Outdoor football boots are designed with in-built studs spread across the sole to provide optimum foot support while playing on firm ground and artificial turf surfaces. Some artificial turf surfaces are indoors and suitable for football boots, but not all turf is made the same.
READ MORE ABOUT DIFFERENT SURFACES AND IDA'S SOCCER CLEAT OPTIONS 
BOYS FOOTBALL BOOTS VS GIRLS FOOTBALL BOOTS
A quick glance down will confirm that men and women have very different feet in more ways than one and this is no different in our kids.
Aside from female feet generally being smaller than male feet, females also tend to have a higher arch, a more curved inner foot, a shorter outer foot, a shallower big toe and wider toe box, and a narrower heel. Which is why putting on a pair of men's shoes when you're a woman feels so awkward and uncomfortable.
Understanding these differences before buying football boots for children is important because these differences inform where studs are placed on the sole of a shoe, which can be the difference between soaring down the pitch or encountering injuries (something all growing kids want to avoid). 
In the stores though, most football boots will be labeled as either men's football boots, boy's football boots, or "unisex boots" and women will be told to simply "size down". While not ideal, it has often been a female athletes only option. If you're able to locate IDA in stores or shop online, know that you will be shopping a female-specific design! 
LEARN MORE ABOUT IDA'S UNIQUE FEMALE SOCCER CLEATS DESIGN
LACE UP BOOTS VS LACELESS BOOTS

 

 
While there's no right or wrong answer when it comes to self-lacing or laceless boots, both come with different pros and cons. 
The first and most obvious pro for laceless boots is your kids won't have to take time out to redo their shoelaces if they come undone mid-play (some pairs also look pretty cool, too). 
The biggest con, though, is that there's a lot less control when it comes to securing boots to feet and how a foot feels inside the boots. It's for that reason that lace-up boots remain the best option for young players and experienced players alike. And don't worry, classic laced boots also look pretty cool. Just take a look at the pros!
The other major style option to consider before buying football boots is if your child wants a pair with inbuilt ankle socks or a more traditional shoe cut. Both are great options and thankfully, this option really does come down to aesthetic and what feels most like them. 
LEARN HOW TO LACE CHILDREN'S CLEATS LIKE A PRO
LEATHER BOOTS VS SYNTHETIC BOOTS
20 years ago, footballers had to choose between leather boots or synthetic boots. While leather boots are softer and offered improved ball grip, synthetic cleats molded to the feet faster and were often longer-lasting. There's also another solution. 
Combining the best of both worlds, synthetic leather boots mold super fast to the feet while also offering optimal ball grip and handling, and they're guaranteed to go the distance. Even better, IDA's leather is vegan, making your kid's football boots more sustainable and environmentally friendly than other options out there. 
HOW TO FIND THE BEST CLEATS FIT FROM THE COMFORT OF HOME
The ultimate back to school shopping checklist for buying girl's football boots and women's football boots
Check if your child or teen is playing indoor football or outdoor football
If artificial turf, ask for more information about the

 

type of turf
Ask the coach if the team has to wear a particular color of boots
If you're shopping online, measure your children's feet at home using the IDA Size Guide
Talk to your kids about their preferences. Do they have a color they like? Do they prefer a built-in ankle sock or a more traditional cut? What are their pain points on their current cleats?
Once a pair is bought, read our super handy guide of

 

how to look after football boots to make sure they go the distance and last all season long!
SHOP IDA'S WOMEN'S SPECIFIC INDOOR FOOTBALL SHOES AND OUTDOOR BOOTS