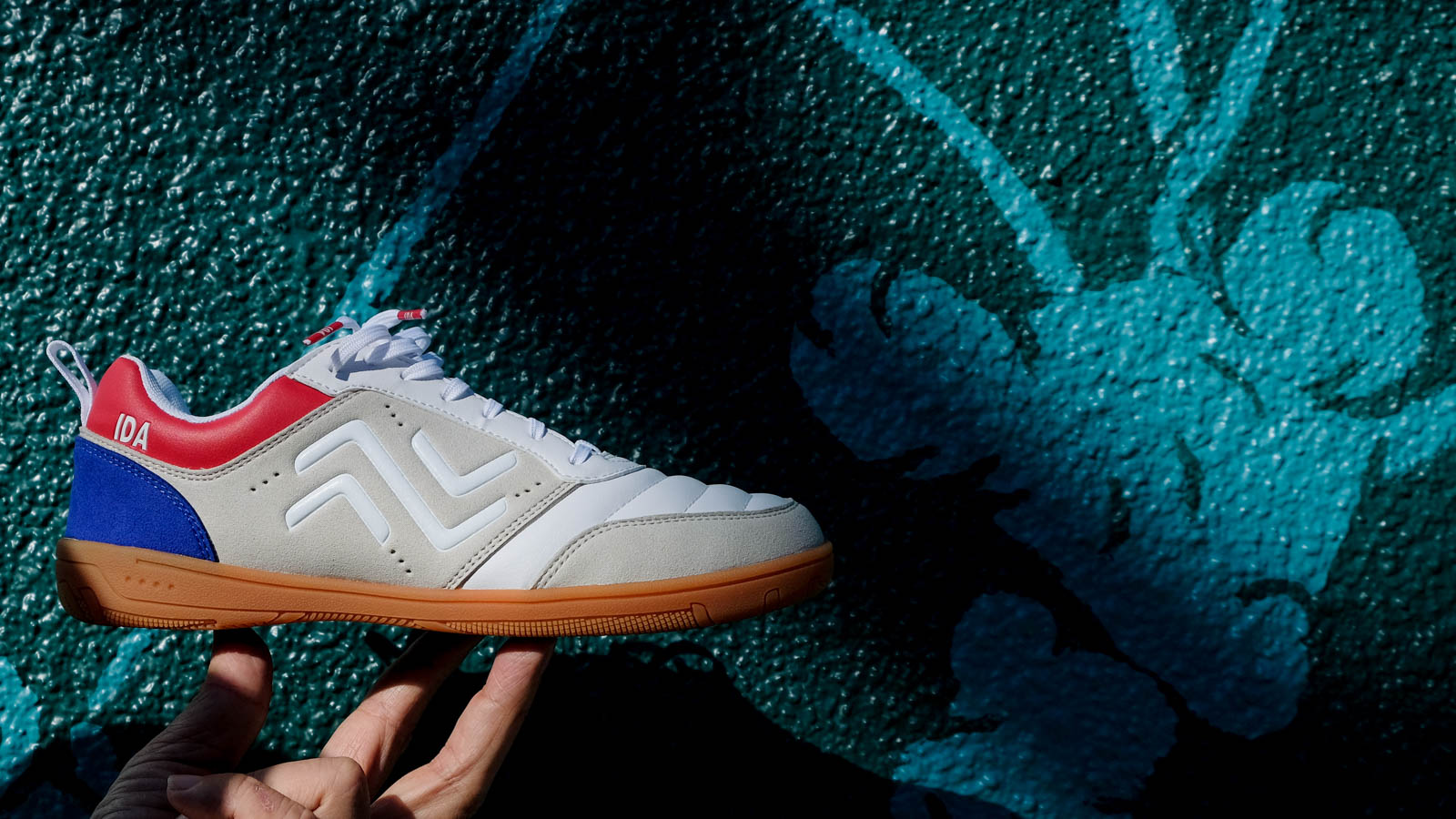 How to Care For Your Boots
Taking proper care of our boots means that we extend their life and lower the impact it has on our planet. We'll dive into the different steps to be taken for each type of boot and its upper, and how to care for them in the best possible manner.
LEATHER
The material which needs the most care is LEATHER. ,As a natural product,the leather in the Ida Classica is derived from either kangaroos or calf/cows and is deemed more 'traditional' in its approach to football boots. This means that, like any other natural product, it does wear down over time if not well looked after.
Before we begin, understand that discolouration and slight fraying on the edges of the leather where it meets the sole is completely NORMAL. As long as the leather is not splitting away from the sole (making the boot UNWEARABLE) you're all good to keep playing.
Moisture and Water, Playing in the Rain:
Water can damage leather. If left wet for long enough or for several instances, leather will harden up and crack. This has been observed with boots that have been neglected and left in a boot bag, where moisture soaks into the leather and causes a variety of issues.. This includes; 
GROWTH OF BACTERIA AND MOULD, which is extremely detrimental to the upper and lining of the boot. 

HARDENED LEATHER, stiffening the product. Flex your boot, it can fall apart!
Hot and Cold Environments:
The most common way that a boot can split from the sole and upper is through exposure to high amounts of heat. Heat can melt the glue which holds your boot's upper to its sole, WEAKENING the bond and causing it to SEPERATE. Cold environments lead to the HARDENING of leather, making the boot uncomfortable to wear, and the touch on the ball becomes less desirable and more awkward feeling.
The above Ida Classica was exposed to oversaturated amounts of water and moisture, rarely cleaned, and never treated with leather food. The results included: extremely stiff, hardened leather, a split sole/upper, and a sad boot
SYNTHETIC:
Let's bust a myth; 'Synthetic', does not mean 'immune to any wear, tear, and care problems'. Because it is man-made, there are problems a consumer can run into.
How to Care For Your Boots:
After every use in which the boot becomes soaked, wet, or damp: 

wipe the outer layer of the boot so that it is dry

. Remove all mud and build-up, using a hand towel or coarse brush.

After every use in which the boot becomes soaked, wet, or damp: DRY OUT THE INSIDE. This is vital to keeping your boots healthy. To ensure longevity, stuff paper towels, tissues, or towels within the boot itself. This 

absorbs the water and moisture

, leaving the boot and its leather/lining 

fresh and clean

.

Once a week, or AT LEAST once a month: 

apply dubbin or leather cream/food to the leather

. This is basically just adding needed nutrients to the leather, 

feeding it and keeping it healthy

. It also ensures the finish on the leather stays put, so it doesn't get 

too slick or dry

. Rub with cloth thoroughly on leather parts of the boot, NOT on synthetic.

DO NOT leave outside: whether it be cold or hot, 

leave boots in an area that is always a mild temperature

.

DO NOT dry wet boots in front of a heater or expose them to heat from a hair dryer or any instruments as such. 

Your boots will dry best in natural sunlight.
Weekly remove the inner soles to allow for natural air to get inside the boot

. When following the above tips, regularly use scrunched-up newspaper pushed inside the boot to absorb moisture. Remove the paper after approx 5 minutes and repeat if necessary!
And that's it. The main lessons to take away are:
Keep your boots 

dry after use.

Ensure boots aren't exposed to 

extreme temperatures
Clean your boots

 

when they get dirty.

Apply leather food/cream

 to leather boots

 

AT LEAST once a month.
We're sure you'll be a great boot owner - your pair will be lucky to have you. Now, what are you waiting for? Get on the pitch and kick some goals!